EU Blue Card rules for highly qualified immigrants wishing to work in Europe
Members of the European Parliament adopted the reform of the EU Blue Card to facilitate the employment of highly qualified non-EU nationals and help alleviate labour shortages in key sectors.
The Blue Card Directive, in place since late 2009, defines the conditions of entry and residence that third country nationals (and their family members) must meet to take up highly qualified employment in the member states. However, only 36 806 Blue Cards were issued in the EU in 2019.
Some highlights under the revised rules in the recently adopted reform:
More flexible criteria for admission: a valid work contract or binding six-month job offer will be enough

Lower threshold for the minimum salary that applicants must earn in order to qualify

Moving between EU countries will be simpler and being reunited with family quicker for EU Blue Card holders
The importance of the blue card system has also been discussed at the Urban City-to-City Migration conference earlier this month. In a session on migrant labour integration, Robert Plummer, Senior Adviser for Social Affairs from Business Europe emphasized: "We already see the labour shortage in many sectors. The recently adopted reform of the blue card could help bring in a more relevant workforce. EU migration policy plays an important role here."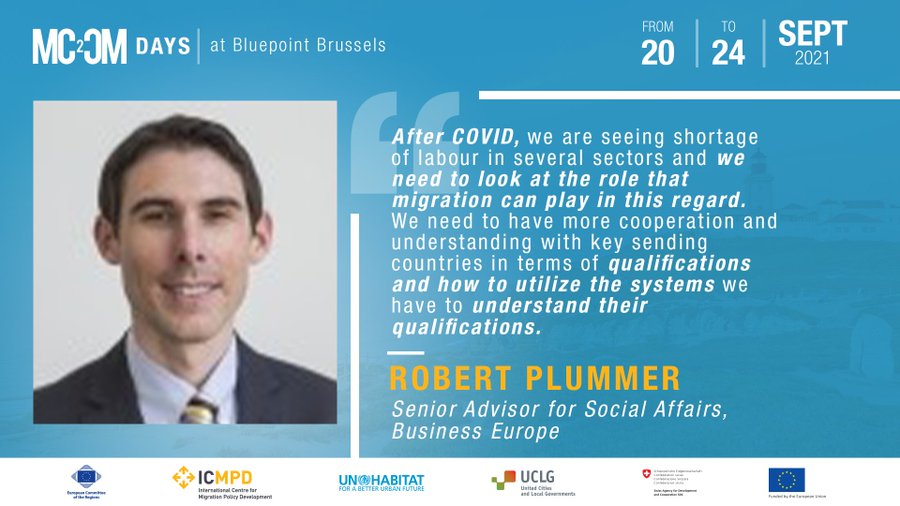 Read the Press Release published by the European Parliament here.